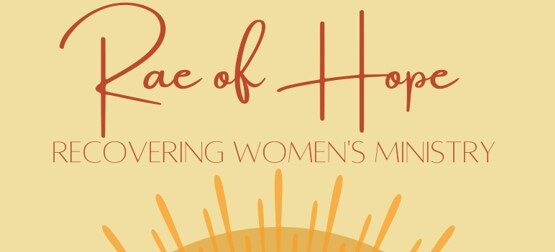 Rae of Hope Recovering Women's Ministry
Rae of Hope is a new ministry supporting women in recovery. Those suffering from addiction fall under "the least of these", the very people The LOT Project aims to serve, so we are proud and honored to support this new avenue to Love God and Love People!
Rae of Hope was founded by Angie Hector. Here's her story!
One day I was visiting my daughter at a women's sober living home. There was a woman scheduled to move in on the day of my visit. The woman walked in with all she owned in a grocery bag tied in a knot and made her way to her assigned bed. As I watched this lady sit cross legged, arms folded and head down, she began sobbing on her mattress with no linens. I began praying for the Lord to bless her in some sort of way. I then asked "Lord, could you please do something, my heart is breaking for her". The Lord spoke to me right then and there and said, "YOU DO SOMETHING". After much prayer, He gave me the vision and the name of our women's ministry called "Rae of Hope".
Our mission is to be the hands and feet of Jesus by blessing women that move into a sober living home with a welcome basket. Many women come in with simply the clothes on their backs, so we want to help ease the burden of starting a new life by giving them the basic essentials that every woman needs. Each woman will be gifted a laundry basket that contains everyday necessities such as feminine products, deodorant, shampoo/conditioner, soap, toothbrush/toothpaste, razor, hairbrush, socks, towel, washcloths, queen size bedding, pillow, throw blanket and a bible. Our hope is that she feels loved and seen by El Roi, the God who sees me.
Click the link below to make a monetary donation. Select "Rae of Hope" in the FUND dropdown.
For more information, reach Rae of Hope by emailing raeofhopeministry@gmail.com