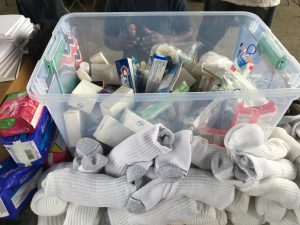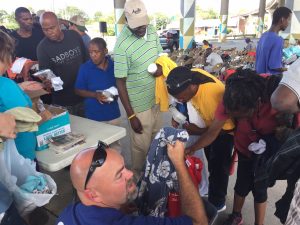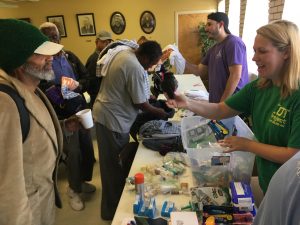 Let the LORD lead you!
We are a 501c3 Non-Profit, so your monetary donations are tax deductible! Donating to The LOT Project is safe and easy! We use EasyTithe to accept ONLINE and TEXT donations! EasyTithe is the same website that thousands of churches and ministries use to collect donations online.
There are several ways to donate: online, via text, or via mail. Just to give you an idea, breakfast costs about $75 per month and dinner costs about $200 per month.
DONATE ONLINE

Click here: EasyTithe
Create a username and password
Enter the amount you'd like to donate
Enter your payment information and click SUBMIT when done
You may also set up automatic Scheduled Giving by clicking the tab on the left side

DONATE VIA MAIL

Make checks payable to The LOT Project and mail them to:

The LOT Project
PO Box 271
Zachary, LA 70791
If you donated physical items last year, download and print a copy of our General Donation Letter here: Donation Letter
If you would like to donate items, here's a list of common needs:
*Please note: item donations are not tax deductible
HYGIENE ITEMS: (travel/hotel sizes are great) men's deodorant, toothbrush, toothpaste, lotion, feminine hygiene products, fingernail clippers, chapstick
FIRST AID ITEMS: band aids, neosporen, hand sanitizer
CLOTHING: SOCKS, men's blue jeans, jackets, blankets, hand towels, tennis shoes, reading glasses, backpacks
NON-PERISHABLES: Packs of crackers, granola bars, bottled water. We will only accept fruit and/or boiled egg donations on the day of the service they are to be used.
GIFT CARDS: We play BINGO and hand out $5 gift cards to the winners. Suggested restaurants are McDonalds, Sonic, & Raising Canes. (Others welcome, just make sure there is a location near downtown Baton Rouge!!)
If you have items to donate, let us know and we will meet you to pick them up! Or you may drop off items at Galilee Baptist Church (11050 Greenwell Springs Port-Hudson Road, Zachary) Monday – Friday, 9am – 2pm.
If you'd like to receive a list of specific needs that are turned in to us by the homeless, email us and let us know. If you have questions about what items you should donate that are not on this list, email us at info@lotproject.org.